Typeone Biomaterials is a technological start-up operating in the biomaterials and medical devices sector.
Company
The company has as its main activities, the development, production and trading of natural polymers, in particular collagen extracted from animal tissues, from which it makes customized preparations and formulations (suspensions, films, foils, porous matrices, etc.) to be used in the biomedical, cosmetic and pharmaceutical sector, as well as the conception and prototyping of scaffolds for applications in the regenerative medicine. The company profile is completed by activities such as design and construction of pilot plants for the production of medical devices, management of pre-clinical and clinical processes and the support in regulatory and technical writing activities.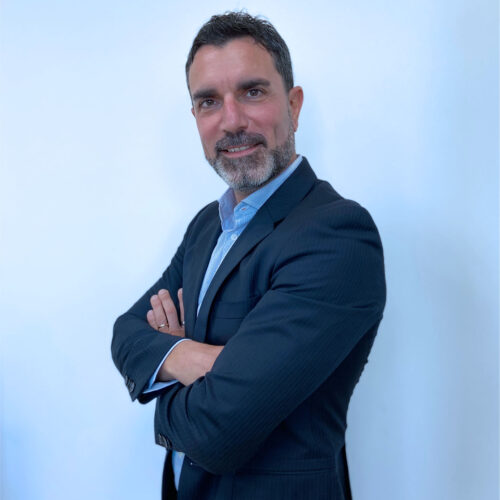 Luca Salvatore
COO and CTO
Massimo Laurenza
Sales & Marketing Director
Objectives
The industrial plan of the company involves the enhancement of the facilities and resources to fully become a qualified production reality, and an investment plan in research and development to complete the design and testing of a range of innovative products. With regard to the first point, the company strategy involves a focus on the production and marketing of high TRL products, such as: collagen powders for cosmetic surgery and/or beauty care cosmetic, or collagen-based injections for interstitial cystitis. For the second point, the company has identified some applications or devices of particular interest in the biomedical, pharmaceutical and cosmetic sectors, and it has started to evaluate their development paths and the business opportunities. The plan is to invest significant resources to complete at least phases I and II of the clinical trial. Partnership are also planned with leading companies in the field.
2010
First prototype – proof of concept
2011
Company foundation (spin-off)
2012
Process set-up – pilot scale-up
2014
New prototypes/applications
2019
Process validation – Product certification
2020
Private investment funding
2022
Production site scale-up/product certification fulfilment
Today
Production/marketing of high TRL products – MD
B01J20, Typeone Biomaterials Srl "Metodo di sintesi di nanocristalli di Ossido di Zinco rivestiti di Silice e decorati con nanoparticelle di Argento" (2020)
102021000018647, Typeone Biomaterials Srl "Polvere di collagene, procedimento per la sua preparazione e suoi usi" (luglio 2021).
102022000005534, Typeone Biomaterials Srl "Composizione di bioinchiostro a base di collagene di tipo I equino, procedimento per la sua preparazione e suoi usi" (marzo 2022).
Device for urethral/ureteral regeneration